Also info available more detailed in Japanese : https://littlesounds.com/debiadams2019-2020/
■Jan 5(Sun)、Jan 9(Thu)Musicians Workshop
Find our true voice
Bring your instruments!   We will work with musicians at their instruments. The Alexander Technique is about finding our true voice.  This is reflected in all that we do—our speech and our behavior.  When we play an instrument our true voice brings us musical clarity, calm and rich communication. For the AT teacher, we will examine some general patterns shared by specific instrumentalists.
Jan 5(Sun)Tokyo Ekoda Studio 1619 13:00~17:00 fee:14000yen ←only 2 more seats available now
Jan 9(Thu)Yomiuri Land-mae, Kawasaki Chuurin Ann 10:30~17:00(include lunch break)
Fee:17000yen
Maximum Participants:8 people
Booking & Contact: Yuriko Ishii (yuriko@littlesounds.com)
■Private lessons with Debi
Jan 6(mon)@Tokyo/Otsuka 10:30、11:15、13:00~15:00、15:15~17:15、17:30、18:30、19:15
Jan 8(Wed)@Kanagawa/Fujisawa 10:30、11:15、12:00、14:45、15:30、16:10、17:00
45 minutes for 1 lesson
Venue: Near Shin-Otsuka station (Tokyo Metro Marunouchi Line)
**Details will be sent upon booking.
for workshop attendants:11000 yen
for whom private lesson only:13000 yen
inquiry: yuriko@littlesounds.com
■Workshops for Alexander Technique teachers and trainees
【Day 1:12/28日(土)】 Teaching hands-on work : 触れることを使って教える
We will explore different ways of approaching the teaching of touch in the Alexander Technique:  quality of touch, depth of contact, where to put hands, where not to put hands, how to respect the student's power and boundaries and so much more.
【Day 2:1/7(火)】"Quieting the Mind to Do the Work"  心を静かにしてワークする
Giving direction is both a simple and complicated task. Sometimes we become involved in the language of direction and lose the kinesthetic experience of it. Sometimes we try to recreate a previous experience and get lost in that endeavor. Direction happens.  It is the result of our quietness, our non-interference, our trust in the supportive nature of our environment. When we visit this simple place we do so in quietness.  And then the beauty of our potential emerges.
【Day 3:1/11(土)】Review, Practices, Questions
Venue: Near Shin-Otsuka station (Tokyo Metro Marunouchi Line)
**Details will be sent upon booking.
Maximum Participants:8 people
Time : 10:30~17:00
Fee : per 3 days:45000 yen per 2 days:33000 yen per 1 day:17000 yen
inquiry:yuriko@littlesounds.com
●Deborah Fishbein Adams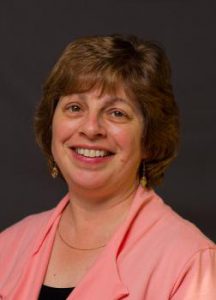 Debi Adams is an ATI (Alexander Technique International) certified teacher of the Alexander Technique and a classical pianist. She teaches the Technique to musicians and dancers at Boston Conservatory at Berklee. She also has a private practice in Alexander Technique and piano. Debi runs an Alexander teacher–‐training course at the conservatory and assists on Tommy Thompson's training course. She is co–‐chair of ATI's Ethics Advisory Committee. In recent years Debi has studied the Actor's Secret Training with Betsy Polatin. This training explores Alexander Technique, the breath work of Carl Stough and the trauma work of Peter Levine.